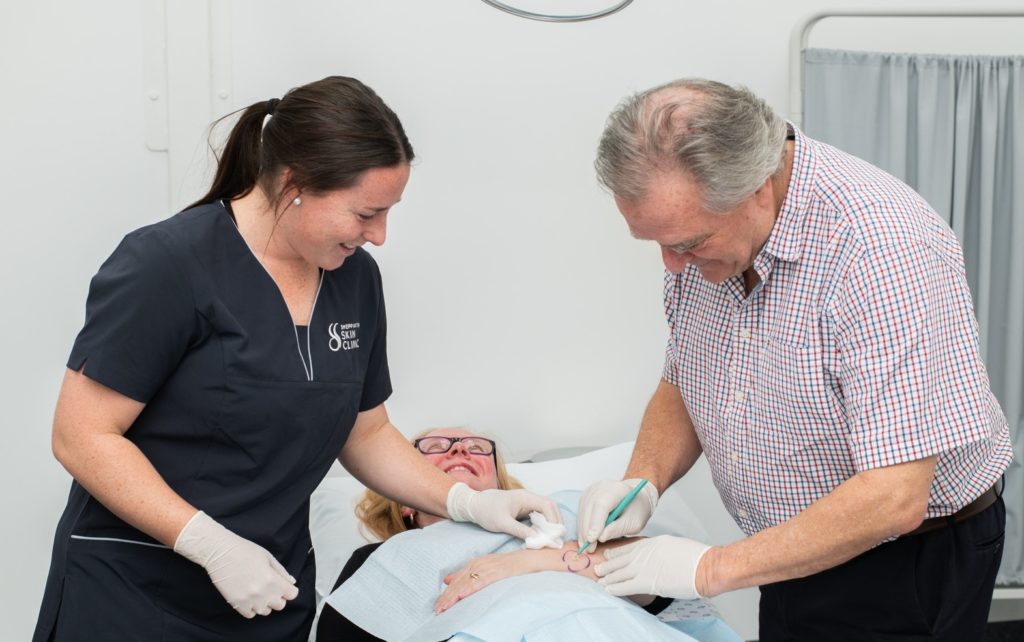 Shepparton Skin Clinic has established a reputation as a leading
provider of expert medical care for skin concerns.
We specialise in the diagnosis, treatment and prevention of skin cancers and aim to provide a comprehensive dermatological service for patients.

Our doctors are GP's with advanced training and experience in treating issues of the skin. Our principle consultant, Dr Hook, is a fellow of the Skin Cancer College of Australasia with extensive experience in skin cancer treatment. He is also involved in the education of medical students at the University of Melbourne School of Rural Health.